Bold in Italics Magazine Entry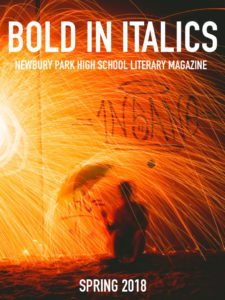 All AP and IB Photo Students may submit for extra credit.
Due December 5, 2018
Do not submit more than two images
Here is the link to the website
To submit your image, click on the email icon at the bottom of the home page. Attach your image(s) to the email and then clearly identify yourself in the email.
If you wish to have your image put on the cover of the magazine, be sure to go to the Submission Guidelines page and read the directions as that image needs to be formatted to certain dimensions.
best to use your @learn.conejousd.net account