Printed Portfolio:
At the end of the course, you will dry mount your ten best prints. At least five must be darkroom prints. Your portfolio will be evaluated for its quality in technique, composition and creativity.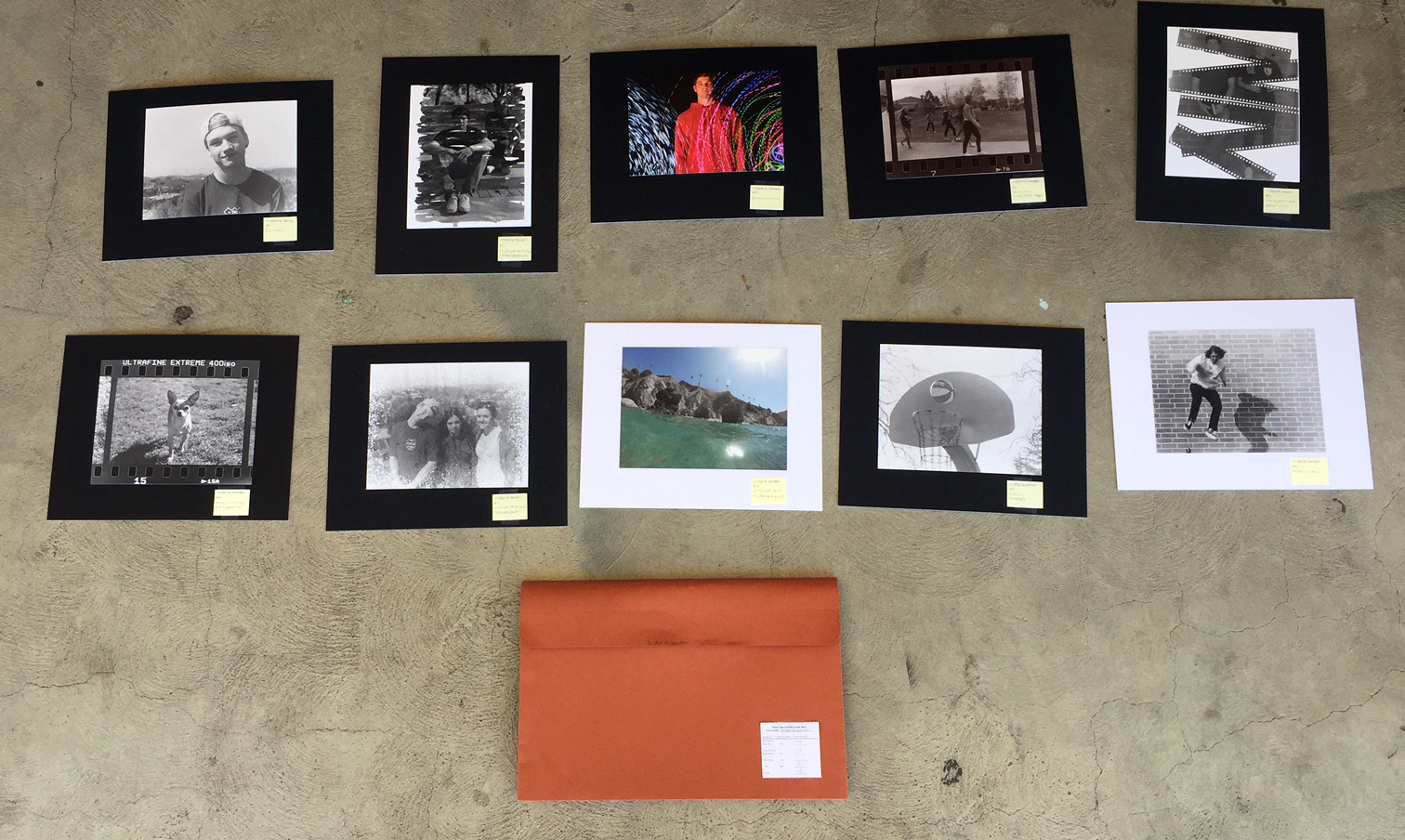 portfolio by Victoria Gruen
You must buy mount boards and a portfolio holder at the NPHS Student Store. It will look something like this above when complete.
Mount boards are $1.50 and the portfolio holder is $4.00. The photo department provides you with at least one mount board, so if you are buying 9 mount boards and 1 portfolio holder from the student store,
this will cost $17.50.
Cash or check payable to NPHS
Here is a written and visual explanation of how to categorize and arrange your portfolio: